The Los Angeles County Public Defender has been a progressive participant with its justice partners in the development and implementation of programs to change the treatment of individuals in our community who, as a result of a mental illness, become involved in our justice system. Consistent with the mission of the LA County Board of Supervisors, the Public Defender is invested in working toward the long term goal of providing mental health treatment rather than incarceration for our clients at the inception of a mental health crisis, diverting individuals with mental illness and substance abuse disorders into community treatment, and empowering independent living. Collaborating with the Department of Health Services, the Office of Diversion and Reentry, Department of Mental Health, District Attorney, County Counsel, Probation, law enforcement and other local and state agencies, the Public Defender provides a wide array of civil and criminal representation services to our mentally ill client population.
Mental Health Court
The Public Defender represents thousands of individuals annually in the Mental Health Court who are subject to criminal and/or civil mental health commitments throughout the county. Attorneys, psychiatric social workers and paralegals provide a holistic team approach to advance the interests and well-being of our mentally ill client population. The Public Defender advocacy for clients in programs and processes in the Mental Health Court include:
Community Based Restoration (CBR)
Misdemeanor Incompetent to Stand Trial (MIST-CBR) and Felony Incompetent to Stand Trial (FIST-CBR).
When an individual with a mental illness has been charged with a crime but cannot currently proceed with the criminal case because of her or his mental illness (incompetent to stand trial, "IST"), the court will order her or him to receive mental health treatment to restore her or his competency to stand trial. In our efforts to end recidivism and incarceration of the mentally ill, the Public Defender collaborates with the justice partners to secure mental health treatment in the community, not the jail. The goal of CBR is to move mentally ill individuals found IST into the community to be treated, connected to mental services and housing, and hopefully not return to the jail.
Conservatorships: LPS and "Murphy"
The Public Defender represents thousands of individuals, including minors, who, because of a mental disorder, cannot take care of their food, shelter or clothing, and the Public Guardian has petitioned the court to place on a conservatorship.
Assisted Outpatient Treatment (AOT)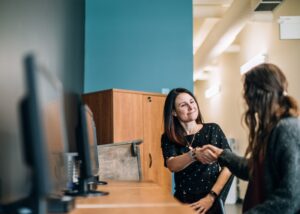 Assisted Outpatient Treatment (AOT) is a program authorized by the Legislature to allow court-ordered outpatient treatment for adults with serious mental illness and a history of treatment noncompliance who are at substantial risk for deterioration and/or involuntary hospitalization or incarceration. Many of these individuals are homeless. This is a civil proceeding.
Developmentally/Intellectually Disabled
Justice involved individuals who are developmentally/intellectually disabled are represented by the Public Defender who works closely with the Regional Center and other agencies to provide the most appropriate placement when an individual is subject to court supervision.
Not Guilty By Reason of Insanity (NGI)
An individual who was found NGI in the criminal proceeding is represented by the Public Defender in the Mental Health court in proceedings to determine whether the individual's commitment for treatment should be extended, or the individual should be released.
Involuntary Psychiatric Commitments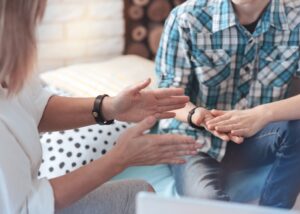 The Public Defender provides counsel for those individuals who seek immediate release from an involuntarily commitment to a psychiatric hospital as a result of the extension of a Welfare and Institution Code section 5150 hold.
Parole Hold Extensions – Penal Code Section 2970
If an individual with a mental illness is eligible to be released from a state prison but the mental health treating team is of the opinion the person remains a danger to himself/herself or others as a result of mental illness, the state may file a petition to prohibit the release and continue custodial mental health treatment. The Public Defender is appointed to represent these inmates/patients.
Jail Mental Health Liaison
The Public Defender has dedicated a social worker in jails to facilitate the flow of information between mentally ill clients and the attorneys representing them in the criminal courts. Working with the justice partners, this psychiatric social worker-jail liaison engages directly with a client at the cell level, encouraging mentally ill clients to make their court appearance and linking clients to outside services.
Juvenile Mental Health Court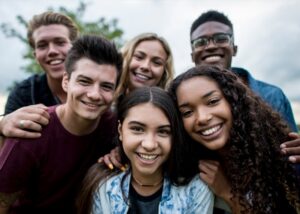 The Public Defender is committed to the allocation of resources to represent minors in our community who unfortunately become ensnared in the criminal justice system as a result of a mental illness. Psychiatric social workers and resource attorneys are dedicated to finding the most appropriate treatment path and working with schools and families to establish a safety network for this vulnerable, mentally ill youthful population.
Office of Diversion and Reentry (ODR Courts)
The Office of Diversion and Reentry in collaboration with the Office of the Public Defender and with the District Attorney developed a program to provide housing and mental health services to post conviction individuals who are ordered by the court to participate in the program.
The Public Defender is committed to holistic representation, a component of which is referral to and follow up with community health and social services providers. Attorneys play a critical role in the success of this program, providing counsel and support to clients to insure long term housing and treatment in the community.
Collaborative Courts and Programs
Women's Reentry Court
Attorneys from across the county refer women involved in the justice system to the Women's Reentry Court to provide them an opportunity for intensive residential treatment and substance abuse counseling rather than prison. The residential facility also allows women to have their young children with them. This not only saves the county money by avoiding placement through the Department of Children and Family Services, but it gives those children the opportunity to grow and thrive and avoid the trauma associated with being removed from their homes.
AB 109/Realignment
Attorneys and social workers in the Office of the Public Defender represent individuals who have violated probation or parole and advocates to link them to housing, treatment, support, and benefits in an effort to end their re-incarceration cycle.